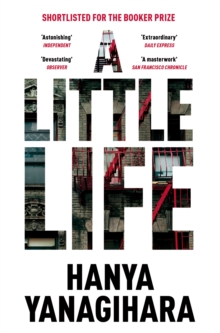 I finished this book a while ago, and wrote the first draft of my review a long while ago too. It ended up sitting in my saved files for a while, untouched, but now I've got a bit more time and motivation, I've decided to bring my review back and post it!
The first and probably most important thing to say about this book is that for the majority of my time reading it, I loved it. I think it took a little time for me to get into the book, but once I did I connected with the characters, especially as it went on. They didn't feel so much like characters to me as like real people who might actually have existed out there in the world; they felt honest and human and I cared deeply about them. I loved how complex they were, how different they all were while still being connected to each other and caring for each other too. They all had their flaws, and they actually made sense and fit in with their personalities instead of feeling like they had been dropped on them out of an obligation to make them appear more realistic, which can be a common problem with some books.
In essence it was really Jude's story, at least for me; he was at the centre of it all more than any of the other three. Yet there was a part of Jude's history (no spoilers, but I think most people will know the bit I mean if they've read it) that when it was finally revealed after being kept a complete mystery for most of the novel, just didn't quite gel or sit right. A lot of what we learn about Jude's youth felt believable, even if you didn't want to believe it – you can wish that it didn't happen, but it still felt like something that I had to unfortunately accept happens to real people. However, that last major revelation that didn't even feel like it had been hinted at properly almost felt like too much. It lifted me out of the novel and I suddenly felt very aware in that moment that this was all fiction.
In a sense, I also fell out with this book after an event towards the end of the book (at the end of the section 'The Happy Years', which shouldn't give up any spoilers!). I reached that point just as I was ready to go to bed, and I ended up going to bed furious. I didn't like the way it was handled, and I didn't like that it had happened, and I didn't want to believe or accept it. I didn't go back to the book until two nights later, which was mostly down to the fact that I was at work, and I didn't want to read it in the office or on the bus (because of my emotions towards it and because it's a bit unwieldy when you're reading the physical copy, like I was). When I did go back to it, I ended up having to stop because I was crying, which wasn't a point I'd ever reached reading it before, even if I had been close. I think that the time between me reading the end of 'The Happy Years' and reading the last two sections was a good thing, because it let me process my anger and actually appreciate the emotional resonance and effects of what happened at the end of the novel after the end of 'The Happy Years'.
I guess ultimately I would say that I was a bit disappointed in some senses with the book, and that I found myself having a strange relationship with it – and it really did feel like a relationship, because of how long the book was and how much time and emotion I put into it – where I both loved and hated what it was doing to me. Yet I think it was the right kind of hate to have, because it came from how well the writer pulled me in, how strongly she made me feel for the characters, that I started to resent the suffering they were going through and the fact that I had no control over it, no way to fix things.
It's not the kind of book that I would recommend to many people, because of how emotionally trying it can be when you get invested in the characters, but I do think it deserved its place on the Man Booker shortlist for 2015 - I've yet to read all of the shortlist to know for sure whether or not the right book won, but I do think it's the best of the shortlist I've read so far. I hope to read the rest of the shortlist in due course and see for myself if I think the right book won!